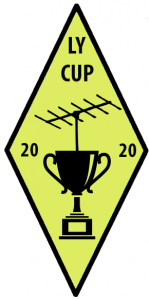 Welcome to on-site international high frequency competition "Lithuanian HF CUP 2020"
Lithuanian Radio Sports Federation has the honor to invite contesters to take part in the international on-site HF competition Lithuanian Cup 2020.
The 23rd  Lithuanian Cup will take place on 20th June 2020 on holiday resort-city Birštonas, which is situated 40 km south from Kaunas.
About 10-15 on-site participants will use call signs LY20A – LY20Z.
You are welcome to enter this contest as on-site competitor or as a participant!
For on-site participants the registration starts from 2020-06-08 till 2020-06-20 by email: lrsf@lrsf.lt or rolandas.zakelis@ktu.lt or by cell phone number: +370-691-44414.
Information on LRSF web-site www.lrsf.lt will be updated each day. The on-site competitors raw scores will be updated each 15 minutes during the competition.
73! 88! LRSF board of directors
Competition COMMUNICATES:
COMMUNICATE No 2 technical requirements for the participant equipment
COMMUNICATE No 3 sponsors and competition organizers
COMMUNICATE No 4a example for logs MIX
COMMUNICATE No 4b example for logs SSB (2020 06 17)
COMMUNICATE No 6 On site participants (2020-06-17)
COMMUNICATE No 7 Declaration COVID-19
COMMUNICATE No 8a Lithuanian HF CUP 2019 on-site results
COMMUNICATE No 8b Lithuanian HF CUP 2019 all results (LT language)
COMMUNICATE No 9 Selection criteria for on site candidates
COMMUNICATE No 10 Arriving place and coordinates
COMMUNICATE No 11 Weather forecast (2020 06 19)
COMMUNICATE No 12 Training before Competition
We inviting to register referees.